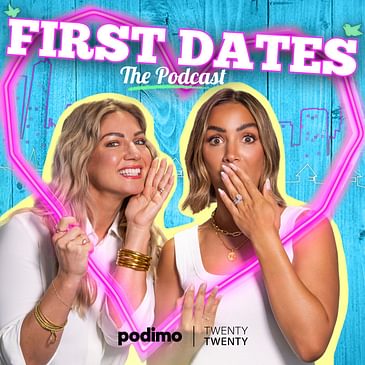 First Dates: The Podcast
Join Frankie Bridge and Cici Coleman as they enter the world of love and romance in First Dates: The Podcast. In each episode real people join Frankie and Cici to tell their real stories. From dating disasters of epic proportions to romantic tales of love at first sight. It's the chat that happens every week all over the UK as people finish up a date, settle the bill and then get straight 'round to their best mate's house for a debrief. Follow the show and don't miss an episode, published weekly on Thursdays.
Podcast Episodes
Just listen to one episode, you'll come back for more!